Businesses

Displaying 20 entries for "Businesses"
---
Businesses
(Featured listings displayed first)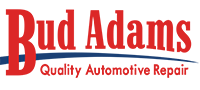 Bud Adams Auto Repair
18811 Lake Chabot Rd., Castro Valley 94546
www.budadamsauto.com
510-886-9299
Bud Adams Automotive provides the best quality service in Castro Valley auto repair to meet the needs of customers and give them peace of mind when doing business with us. We believe we do that by treating our customers like they are part of our family.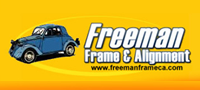 Freeman Frame and Alignment
65 S. Capitol Ave., San Jose 95127
www.freemanframeca.com
408-258-6055
Freeman Frame & Alignment Specializes in Auto Repairs Including Antique and Classic Cars in San Jose and Surrounding Areas! Highest quality parts installed by our ASE certified technicians.

Letcher Bros Auto Repair
636 San Pablo Ave., Pinole 94564
www.letcherbros.com
510-724-2335
We Service & Repair Most Vehicles. Serving the Bay Area for over 20 years, we have experience which you can rely on. Our honest and reliable technicians make our independent shop one of the best local shops for import cars.
1 Way Marketing
Cole Nevin
Northern CA
www.1waymarketing.com
888-707-1WAY (1929)
American Vision Windows
400 Matthew Street, San Jose 95050
www.AmericanVisionWindows.com
408-763-4050
Beth Hester | Independent Aflac Agent
Based in San Joaquin County but serving all of Northern CA.
209-479-3317
Christian Yellow Pages - Bay Area
www.MyChristianYP.com
(888) 707-1929
Christian Yellow Pages - National
www.ChristianYellowPages.com
Christian Yellow Pages - Sacramento
www.cypnetwork.com
(916) 655-1447
Electronic Waste Recycling Center
Eddie A. Inamdar CEO
33548 Central Ave, Union City 94587
www.recycle1234.com
510-468-2642
Foods - The Holy Honey Company
A Blessing in Every Jar
Great gift...perfect outreach tool!
www.holyhoney.com
562-450-8139
Integrity Construction Maintenance, Inc.
3531 Gravestein Hwy S., Sebastopol 95472
www.icmconstruction.com
707-829-5300
Kuvara Law Firm
Neal Kuvara
550 Las Gallinas Ave., San Rafael 94901
www.18004INJURY.com
800-4-INJURY
NorCal AutoTalk Radio Show
Bill Adams
Bay Area
www.NorCalAutoTalk.com
510-886-9299
NorCal Christian Connection Radio Show
Cole Nevin
www.NorCalChristian.com
888-707-1929
Once Nailed Paintball
Inflatable Arena
Northern CA
sites.google.com/site/oncenailedpaintball/home
707-548-3095
One Way Media & Productions
Photography, Event Production, Voice Over, Graphic Design.
Aj Flores - Director, Northern CA
www.OneWayMP.com
510-913-0974
Patton School of Tennis
Bill Patton | schooloftennis@gmail.com
Castro Valley, Hayward, Union City
www.PattonSchoolOfTennis.com
510-881-2525
Rise Above Republic
Enter code NorCal for 10% off
San Jose
www.RiseAboveRep.com
TWFG Insurance Services
Flack-Bartlett Insurance Agency, LLC
39812 Mission Blvd., Fremont 94539
www.TWFGcalifornia.com
510-573-4745
---